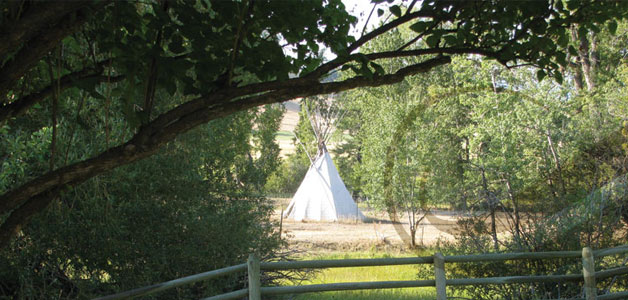 In the heart of the Mountain Crow country, ceded to settlement in 1892, Thomas Lay squatted on this acreage along the West Rosebud. He found John Silvertson, from Tronheim, Norway, to use his skills with broad axe and adze to fashion a simple but stout cabin from logs hewn from the upper creek. The cabin, root cellar and cobblestone irrigation diversion wall were the original improvements, with the chicken house, machine shed and barn being added later.
A large part of Stillwater County was homesteaded by first or second generation Norwegian immigrants and by 1910 seven percent of the population of Montana hailed from Norwegian stock. Henry Torgrimson moved here from Minnesota in 1900, purchased 160 acres from Thomas Lay and filed his claim. By 1906 he had proved up the claim, but he had also proved to himself and his wife Margarethe that he was no farmer. In 1910 they moved to nearby Absarokee where his success as a merchant was aided by his fluency in Norwegian, the lingua franca of his customer base.
Thereafter various tenants lived here and worked the land until in the 1960's Jack Heyneman purchased it to become part of the Bench Ranch
From 1992 Jack and Susan made the Torg available to visitors to share in this ongoing history.
Please enjoy reading below the notes from the National Register of Historic Places along with the reminiscences of Margarethe Torgrimson from her days of trying to farm a living right here.
Click here to view the National Register of Historic Places Information sheet
Click here to view the reminiscence of Margarethe Torgrimson